Featured Project: SSC Brochure Design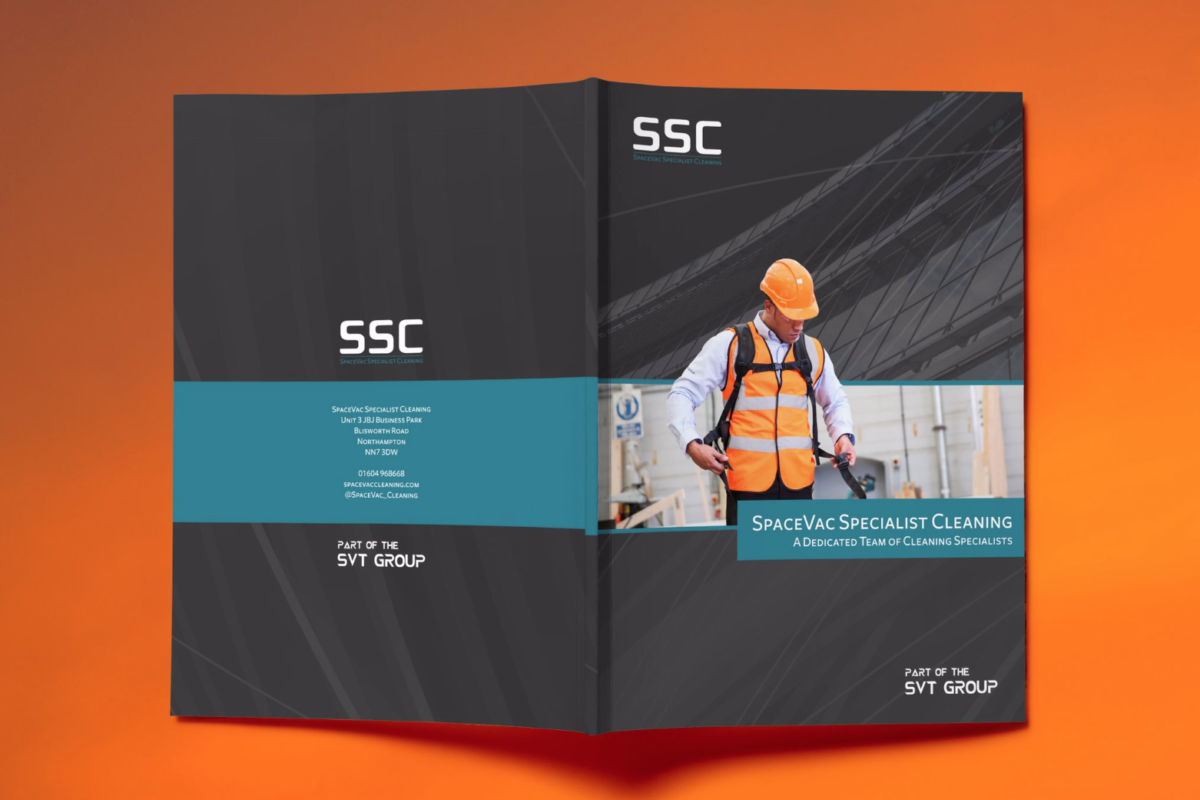 We thought we would share some little sneak peeks of a brochure design we've just finished putting together for SpaceVac Specialist Cleaning here in Northampton.
The company, which is a sister company of another client of ours SpaceVac, was looking a bright, impactful brochure to support the launch of its new cleaning division and were really happy with the results.
By opting for this banded approach across the cover, we are planning to utilising some great print finishes like Spot UV to really give the front cover some impact while the textural possibilities on the other sections should result in a gorgeous, tactile piece of print in the end.
We'll share some photos when they come back from the Printers!