Events Management at The Manchester Cleaning Show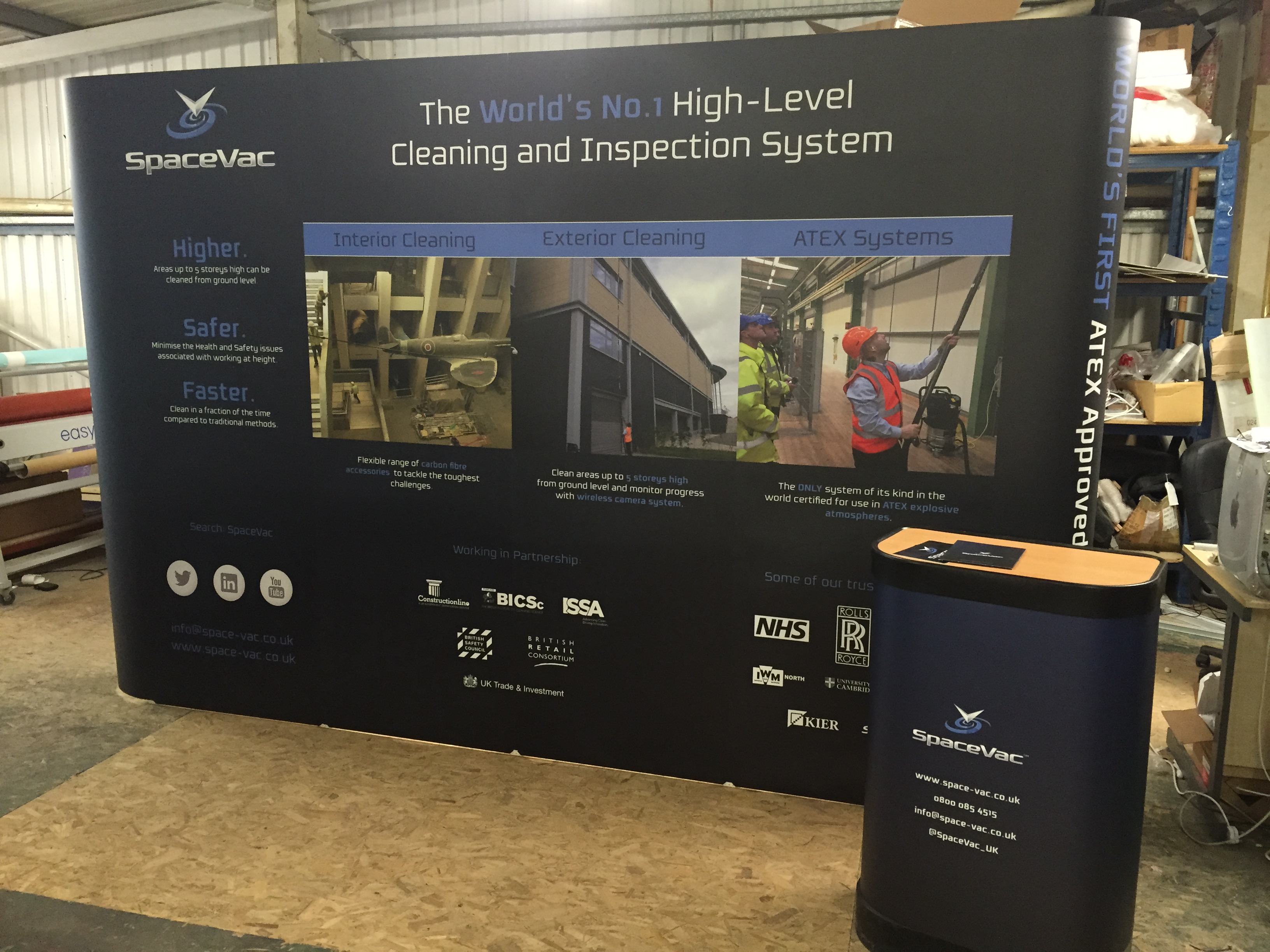 Well, we are back in the office now after having a great week this week up in Manchester supporting one of our clients onsite at the Manchester Cleaning Show – one of the larger events in the sector calendar.
Over the last five years, we have built up a lot of experience in events management and we drew on all of that experience this week wearing all kinds of hats including;
Completing all of the pre-event checks and processes – health & safety declarations etc
Production of the exhibition stand itself (pictured above)
Design and print management services to prepare printed marketing collateral
Onsite social media coverage
Essentially what we offer is a complete end to end package for event support – right down to executing post-event follow up email campaigns etc – designed to take the stress and pain out of attending these large scale events.
Contact us today to discuss your requirements with us and see how we can help!